I grin when the clock hits 12:34
I travel with hand luggage only
I love a cappuccino after 11:00
I prefer shorebreaks over pointbreaks
I always listen to music
Why I started
Inspired by my dad (who owned a website around the year 2000) I picked up HTML and CSS around the age of 14.
He needed a website, I needed money, and so it happened. I had no idea where to start, but Google is your friend and day by day I improved my computer skills.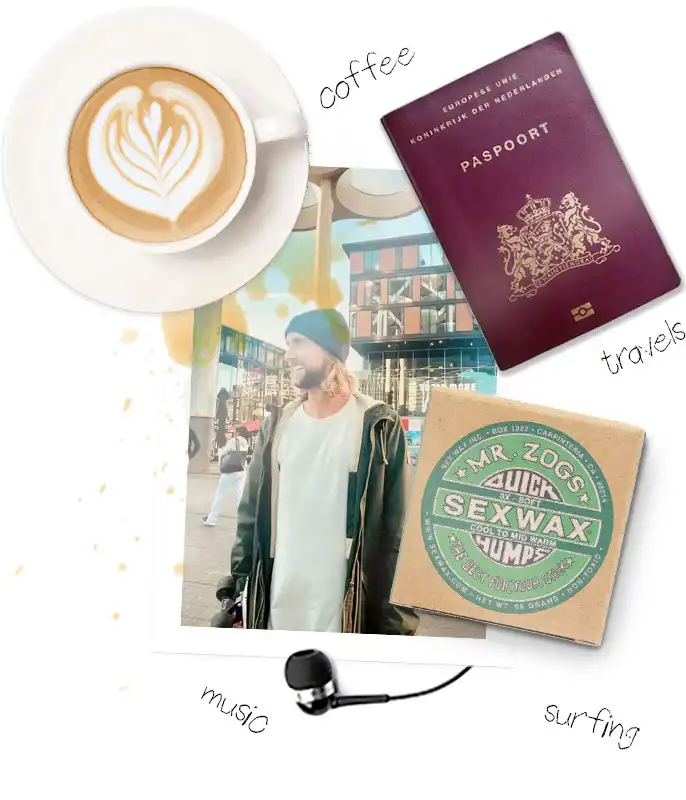 When I close my laptop, I...
Make myself a cappuccino and head out for either a surf, a ride on my bike or I cruise the city on my skateboard. I don't know how it happened, but the contrast between my day-to-day job and what I do in my free time is really big. I love spending any free minute I have outdoors and as much as I like Netflix, I'd give up my account for a surfsession in a heartbeat.
What I value in life:
Honesty, humour, food, health, being open-minded, quality over quantity, life over money, minimalism.